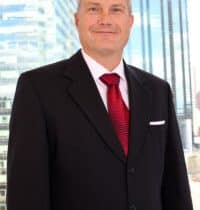 About
For over 30 years, Jason has been a proven leader in construction, project management, and real estate development throughout Western Canada.
Using a client-centric approach, Jason quickly develops strong relationships, delivering quality performance and customer satisfaction.
Jason works with a variety of clients in all asset classes, but his main focus is industrial real estate and design-build projects. He is a trusted, highly informed, and genuine partner for commercial real estate: acquisition, disposition, and leasing.
Jason is involved in the community with raising money for charities such as Edmonton Rite to Learn Foundation, W.I.N Foundation, and Children's Hospitals. In his spare time, Jason enjoys spending time with his family and taking his boys to hockey.